Displayed on Desktop (1200x800)
Displayed on Mobiles (400x640)
---
---
Versatile presentation site for stores, company, services, travel or cultural. Flexible design with HTML 5 allows adaptive displaying on any device such as smartphones, tablets, laptops or PCs.
Template Ethereal has many variants and the price includes installation.
Template
Framework
Ethereal has 10 Preset Styles
Unlimited Positions
Powered by Gantry 5 Framework
Dropdown Menu
SplitMenu
Custom Typography
Ajax Search Styling
Sprocket Styling
K2 Styling
10 Block Classes
Major Browsers Support
HTML5, CSS3, LESS CSS
CSS Grid Framework
Responsive HTML5 base template
Stunning Admin Interface
Source Ordered Mainbody
Extensive Administrator Interface
Built-in Less Compiler
Versatile Layout
Grid RTL Support
Google Web Fonts Support
Per Browser based CSS / JS control
Bellow are the variants for Ethereal Website Template.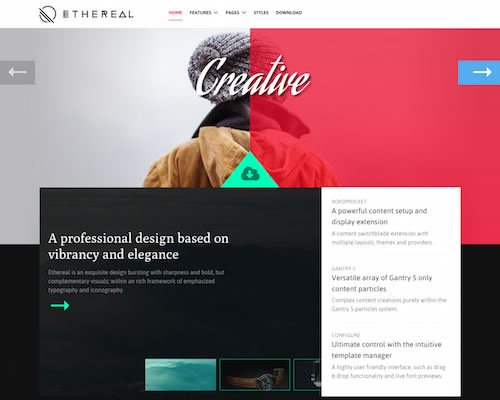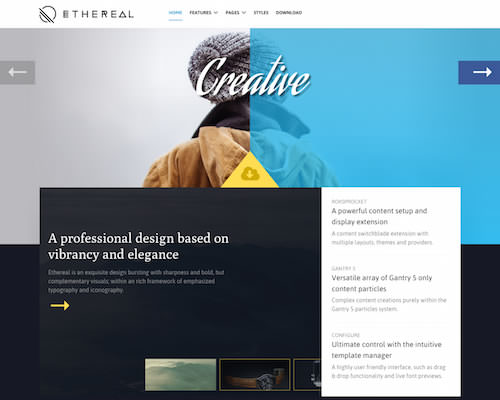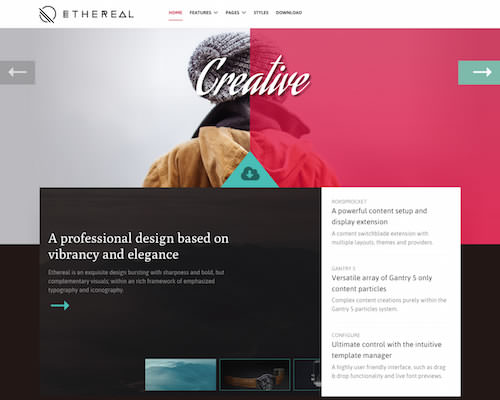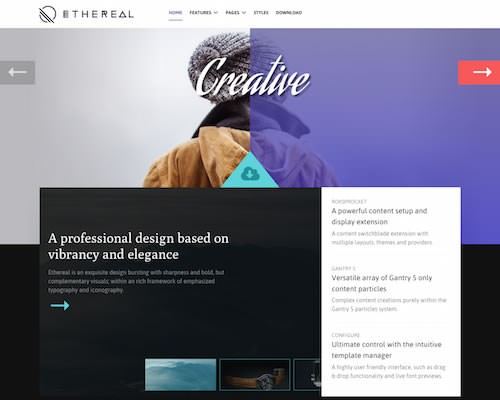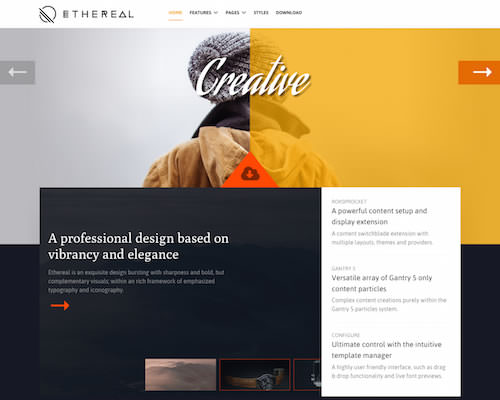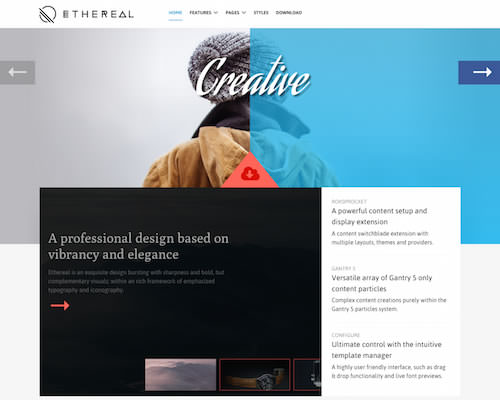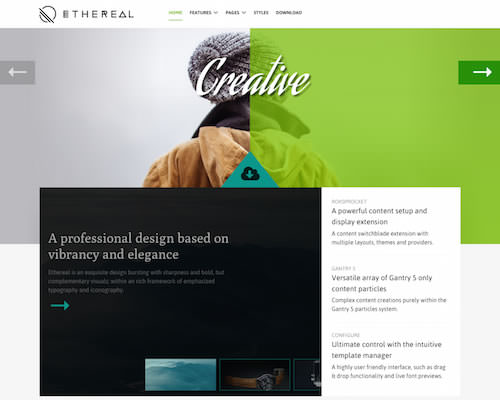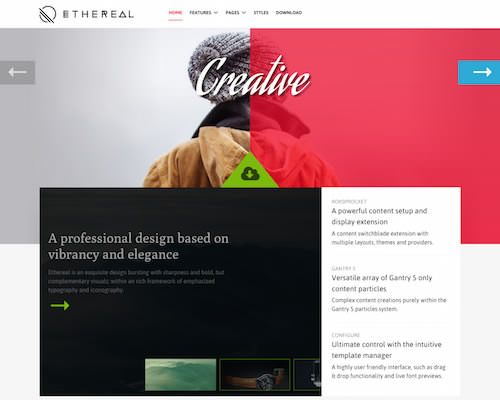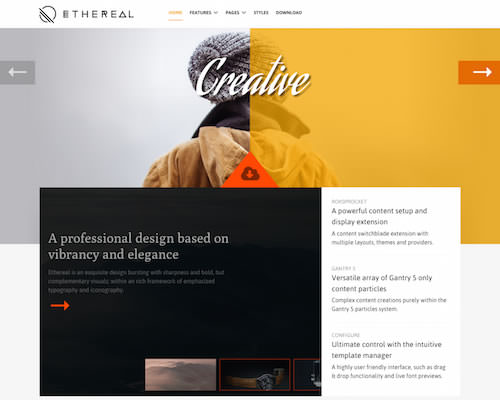 Requirements
Apache 2.x or Microsoft IIS 7 - Most widely deployed web server software for website hosting.
PHP 5.4+ with Curl & MySQL 5.0.4+ - OpenSSL Libraries and Multibyte String Support.
This template can be hosted on our website hosting servers.